Nancy J. Nersessian will be Keynote Speaker
Nancy J. Nersessian, Regents' Professor and Professor of Cognitive Science at the Georgia Institute of Technology, USA, will be the Keynote Speaker at ICCC-X.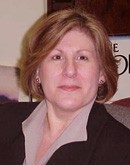 Nancy J. Nersessian has been developing research focused on creativity, innovation and conceptual change in science. She is currently investigating reasoning and representational procedures in interdisciplinary research laboratories in the engineering sciences, particularly in biomedical engineering and robotics.
She holds an A.B. in Physics and Philosophy from Boston University and M.A. and Ph.D. degrees in Philosophy from Case Western Reserve University. She is a Fellow of the American Association for the Advancement of Science, and a member (foreign) of the Royal Netherlands Academy of Arts and Sciences. She is the author of Faraday to Einstein: Constructing Meaning in Scientific Theories, and numerous articles on the creative reasoning practices of scientists and on science learning.
Nancy has recently edited the book Creating Scientific Concepts (MIT Press, 2008). Philip Johnson-Laird, from Princeton University, wrote about this work: "In research of major importance, Nancy Nersessian has shown how mental models underlie the creative reasoning of scientists. At the heart of her book is a unique and imaginative use of cognitive science to explain how an incremental series of models led James Clerk Maxwell to his field equations for electromagnetism."
—
Document Actions